Comedy Central Benefit for Rx Laughter Starring Ray Romano, Kevin James, Wendy Liebman & Host Tom Kenny. Sponsored by Adlink, Pacificare & Wolfgang Puck:
Special Thanks:
We hope that you have enjoyed the photos of this wonderful Benefit! These are the individuals and corporations who gave of their own time, energy and resources to help make this Benefit a success for Rx Laughter. We are deeply grateful and appreciative of their generosity:


(www.comedycentral.com)
Larry Divney
Tony Fox
Joann Grigioni
Brina Grossman
Renata Luczak
Jennifer Mcnab
Christine Sefein
Susan Wladich


(www.adlink.com)
Judson Ferdon
Jeannette Hartsock
Monica Lagos
Tom Laky
Seth Magee
Taiji Miyagawa
Neveen Mostafa
Ryan Peacock
Jane Ramadan
Doug Smoller
Emily Wassler


Michele Ives
Susan Kelley of Doner & Company


WOLFGANG PUCK WOOD-FRIED PIZZA:
(http://www.wolfgangpuck.com)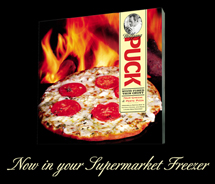 Rheva Myers

UCLA:
Kathy Allameh
Marleen Castaneda
Renea Fuller
Kim Irwin
Edward McCabe, M.D., Ph.D.
Margaret Stuber, M.D.
Lonnie Zeltzer, M.D.

AND:
Kim Baer Design Associates
(www.kbda.com)
CBS Entertainment
Cathy Johnson
CLS Limousine 800 266-2577
Colornet Press (Rich Yassamy) (www.colornetpress.com)
Comedy & Magic Club (Mike Lacy & entire Staff)
Daniel Longmire Photography (www.longmirephoto.com)
Daniel Simkins
Creative Technology (Renee Gontarski)
Eyerus Propoganda Kolektiv
Graphic Design (Matt Brady)
Royce Hall (Anna Cross, Gerardo Galeano,
Steve Kelley and Phil Shofner)
Anne Waldeck
Very Special Thanks to Ray Romano, Kevin James, Wendy Liebman, Tom Kenny and Steve Mittleman
and last but not least:
Willie Mercer
Rory Rosegarten
Glenn Schwartz
Jeff Sussman
for their cooperation and support on behalf of these Performers.